CANADIAN ASSOCIATION OF PHYSICISTS
ASSOCIATION CANADIENNE DES PHYSICIENS ET PHYSICIENNES
CANADIAN ORGANIZATION OF MEDICAL PHYSICISTS
ORGANIZATION CANADIENNE DES
PHYSICIENS MÉDICAUX
PRESS RELEASE / FOR IMMEDIATE RELEASE
---
2000 CAP-COMP PETER KIRKBY MEMORIAL MEDAL
for Outstanding Service to Canadian Physics
awarded to
PAUL S. VINCETT
"I am delighted to receive this medal, because it comes from the physics community, a community which I believe is unequalled in its intelligence, creativity and importance to society. I am also very pleased that COMP is a partner in this award, since medical physics is a distinguished part of our community. I could have achieved little without the efforts of many extremely talented volunteers within CAP, amongst whom Peter Kirkby was a prime example. Without his pioneering efforts, our community would not be where it is today. His work, and the principled and fair way in which it was carried out, is another reason why I am delighted to receive the Medal which was created in his honour."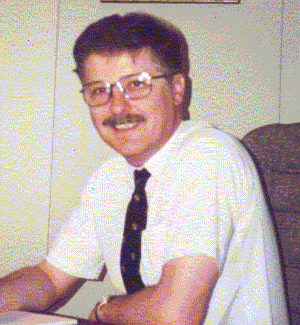 Ottawa, March 21st, 2000 - The Canadian Association of Physicists (CAP) and the Canadian Organization of Medical Physicists (COMP) are pleased to announce that the 2000 CAP-COMP Peter Kirkby Memorial Medal for Outstanding Service to Canadian Physics will be awarded to Paul S. Vincett, President of FairCopy Services Inc. for his service to the physics community, in particular as coordinator of the 1996 Review of Canadian Academic Physics as well as while Group Chair of Physics for NSERC. Dr. Vincett spearheaded the CAP's Professional Certification program and expanded the CAP's lobbying activities.
Dr. Vincett has held many positions with the Canadian Association of Physicists, including Chair of the Division of Industrial and Applied Physics, Director of Corporate Members, and President (1995/96). Paul has also served the physics community at large by spearheading the 1996 Review of Canadian Academic Physics and during his recent tenure as Group Chair of Physics at NSERC. In 1999, Dr. Vincett was presented with a special plaque recognizing these contributions to the physics community.
Dr. Vincett received his B.Sc. (1st class Honours) and Ph.D. from the University of Cambridge in England in 1965 and 1968 respectively. After spending two years as a postdoctoral fellow in the Departments of Chemistry and Physics at Simon Fraser University, he took at position as Senior Research Scientist, Corporate Laboratory, for ICI Ltd. in Cheshire, England. P.S. Vincett came to Canada in 1974, working in various scientific positions at Xerox Research Centre of Canada in Mississauga, Ontario. In 1988, P.S. Vincett founded Terabank Systems Inc. and, with a Xerox marketing executive, undertook the work needed to persuade Xerox to finance it. In 1990, together with the former Xerox marketing executive, he founded FairCopy Services Inc. and remains its President to this date.
The Peter Kirkby Memorial Medal was introduced in 1996. It is awarded bi-annually, so this is only the third Peter Kirkby Medal to be awarded by the CAP and COMP. The 2000 Medal will be presented to Dr. Vincett during the CAP's awards banquet to be held at York University of Waterloo on June 6th, 2000.
The Canadian Association of Physicists, founded in 1945, is a professional association representing over 1600 individual physicists and physics students in Canada, the U.S. and overseas, as well as a number of Corporate and Departmental Members. In addition to its learned activities, the CAP also undertakes a number of activities intended to encourage students to pursue a career in physics.
The Canadian Organization of Medical Physicists is a scientific and professional organization composed of 350 medical physicists and graduate students working in the areas of medical imaging, cancer therapy, and medical biophysics, plus Corporate Members who are involved in these areas. The COMP also has a close relationship with the Canadian College of Physicists in Medicine (CCPM), which is the national certification body in Canada for clinical competence in physics applied to medicine.
For more information, please contact:
Canadian Association of Physicists
Tel: (613) 562-5614
Fax: (613) 562-5615
E-mail: cap@physics.uottawa.ca
or
Nancy Barrett
Executive Director,
Canadian Organization of Medical Physicists
Tel: (613) 599-3491
Fax: (613) 599-1949
Email: nancy@medphys.ca

- 30 -